Yes, we had SNOW in southern Arizona! Granted we live almost a mile above sea level so snow is not impossible. It's just highly unlikely. The mountains surrounding us are usually the only way we get to see snow throughout the winter. Being that we are located at a higher altitude, we do get a small dusting at least once a year but not like this. We were blessed with almost two inches on New Year's Eve.
(Yes, I am just getting around to posting this almost a month late!)
Gabe and I were woken up to the sounds of Alena screaming "Snow! We have snow! Can we play in it?" And who are we to tell her no when this might be her one and only chance to play in snow this year?
So we were bundling up the kids and getting them ready to head outside when we thought up the idea to take them to the park where there would be more snow than at home. So Gabe and I bundled up too and even before anyone had breakfast, we were out the door to play.
I was joking with Gabe and saying how only in Arizona do you play in the snow before eating breakfast because you know it'll be gone by noon.
It's true! I also joked that this was a once in five year type of snow. We have lived here barely over five years and this is about the most we've seen.
We were not the only ones who had the idea to come to the park because there were several other families there enjoying the snow. The kids had a blast and I do believe Christian could have played in it all day! Alena, on the other hand, is more like me. We like for a bit, but when the cold overtakes the fun, we're done.
Trying to make a large ball for a snowman.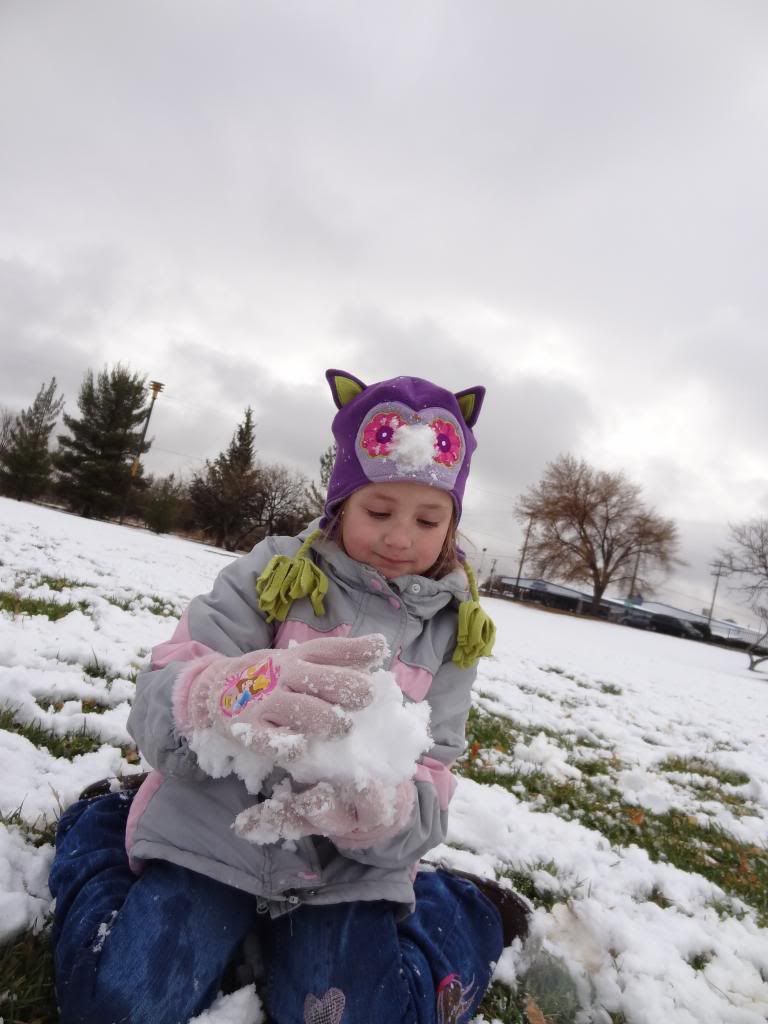 You can see where Alena was nailed right in her forehead.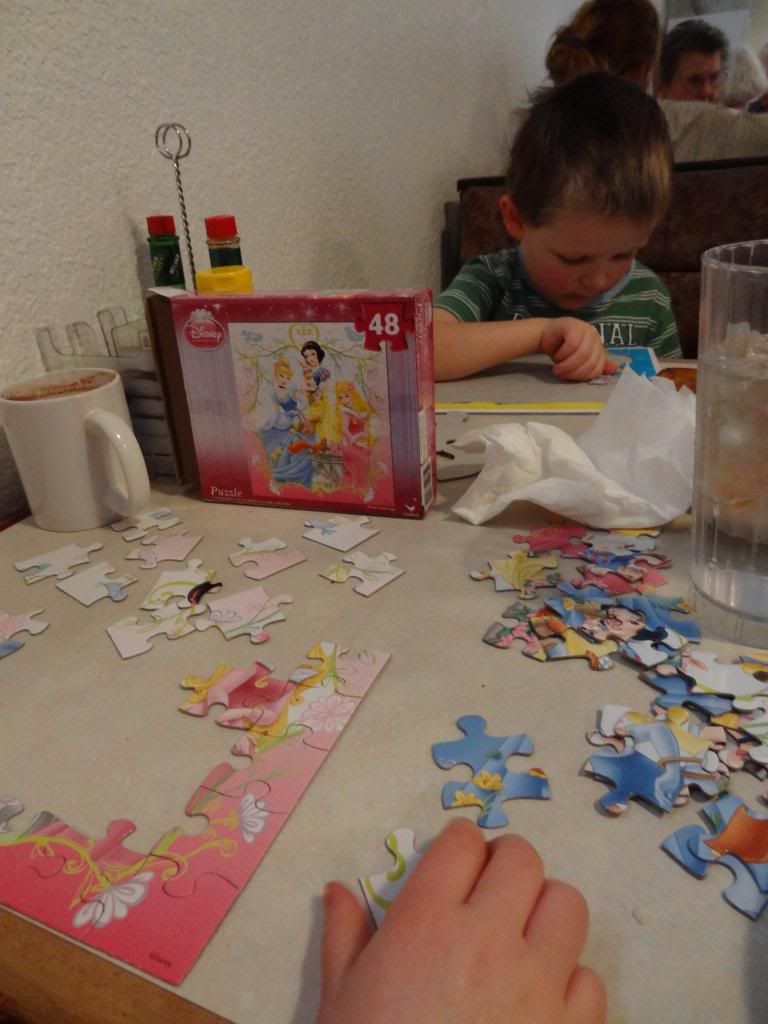 Waiting for our meals to arrive.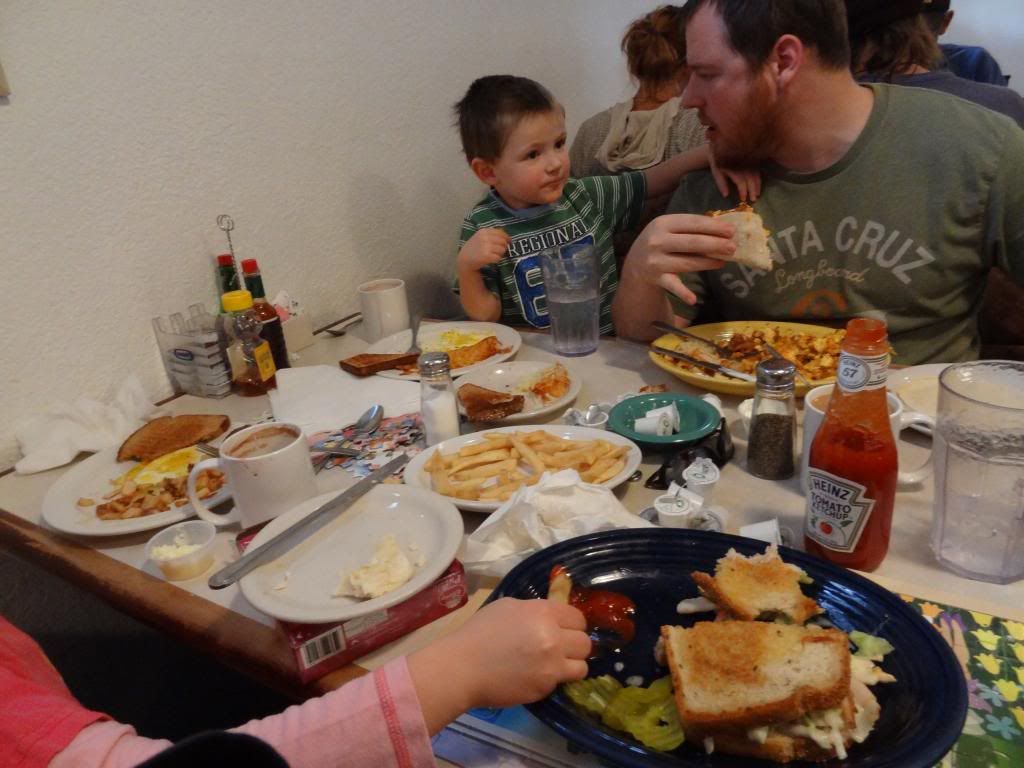 YUMMY!
We had such a good family day!