I've been putting off my vacation updates and after being home 7+ weeks already, I suppose it's time. 7 weeks, sad, I know. So anywho... After vacationing at
the Cottage
, we headed further east to see the rest of Gabe's family.
We were there over the 4th of July so we got to view the fireworks from the
Cascade Falls
. We were directly below the fireworks so we had a great view! Noah did great and watched them too! I was afraid it would scare him but they didn't.
We had been on vacation for only a week so far but we were EXHAUSTED. The long drives and late nights were killing us so we slept in a little the next morning. We lounged around that day waiting for Gabe's siblings to come over for dinner. I love big family gatherings and this was no exception. Even though we were missing his youngest brother, we had his oldest brother and his friend, second oldest brother and his wife and five kids, older sister and her husband and three girls, Gabe and I with our three kids, and his mother!
Gabe and his second oldest brother may be 5 years apart but they could definitely pass for twins! So much so that even Noah was confused when one was holding him and the other was standing there talking to him. He just stared at them both not sure what to do!
And since we had all 11 grand kids under one roof, of course we had to take pictures. It was not easy and out of probably twenty photos between my phone and camera, this was the best one. Getting that many kids to sit still was such a pain! I may post the outtakes in another post. We tried putting them in order of age and it worked except for the youngest ones. The boy and girl in the top row are twins.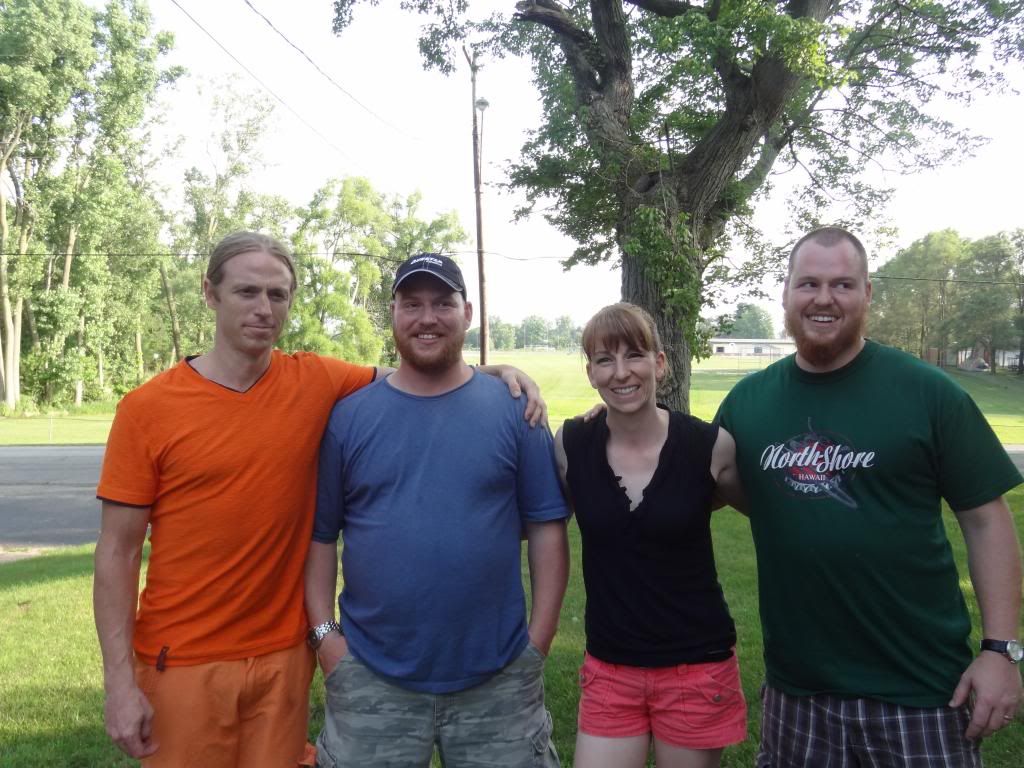 Gabe with his three older siblings in order of birth.
Secrets secrets...