I'm going to show you one of the quickest and easiest Valentine's Day card holders you can make.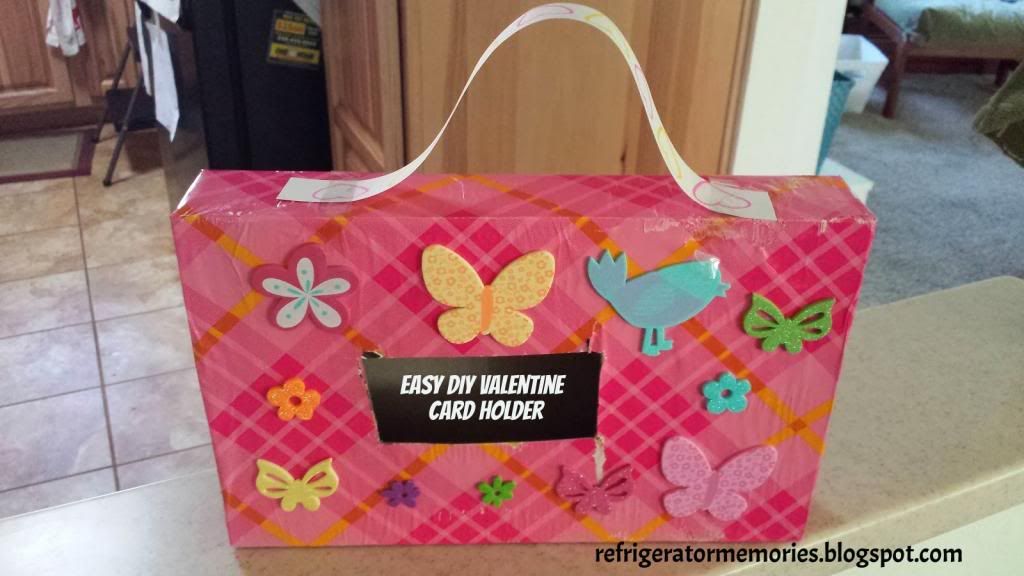 All you need is:
Cereal box
wrapping paper (non-Christmas or white side turned out)
Scissors
Glue or tape
Stickers and other decorations you have on hand
The first step is to take your cereal box and either measure how much wrapping paper you'll need or eyeball and tape it as if wrapping a gift. You can cut a hole ahead of time or after the paper is on like we did. Gabe helped wrap it but then Alena took over and added a handle and decorated it. Ta-da!
That's it, it's done! So easy it practically doesn't need directions. :)
Easy Peasy and super cute!