Well since I still haven't solved my photo storage problem that I wrote about
here
, you will just have this one picture of me for now. :( If I can figure out what the heck I'm doing, I'll post my 19 weeks photos.
UPDATE 12/6 -
I figured out a solution to my photos. I have to upload them to my photobucket account first, then upload them ONE at a time to the blog. A
pain in the butt
but at least I can post photos again.
Ugh, talk about behind far behind
!
I'm actually now 21 weeks but due to the Thanksgiving holiday and being out of town, I've just really fallen behind. I was going to skip this post and just do a 22 week post, but if I let myself slack once, I'll likely do it again.
And how horrible that this milestone of a week (20 weeks) I didn't take any pictures besides this one!
How far along -
20 weeks
Weight gain -
5 lbs!
Morning sickness/nausea
- Not at all.
Movement -
I get little kicks here and there! They are getting stronger which I love.
Pain -
I get backaches here and there. Also, I think my hips have started to separate or stretch because I've started waddling at the end of the day. Also, there is pain all around my hips.
Sleep -
Great! Sometimes I get up at night to pee, sometimes I don't. Also, I'll wake up to pain in my stomach and it's actually the baby pushing out so hard on my tummy that I can almost feel their whole body!
Stretchmarks -
Nope.
Maternity clothes -
I wear my maternity jeans every day and my long sleeve maternity shirts. Sometimes I'll wear a regular t-shirt or shirt as long as it is

longer.
Food cravings/aversions -
SALADS! Caesar salad mainly. At least this time I crave healthy food. With Alena it was Taco Bell and with Christian, Big Macs.
Eating/drinking -
Not really a problem.
Boy or Girl -
We're not finding out but are guessing girl.
Lowlights of the week -
back and hip pain
Highlights of the week -
Feeling the baby's kick grow stronger and more frequent!
Anything to add -
Nope. I love pregnancy and love the way it makes me feel. :)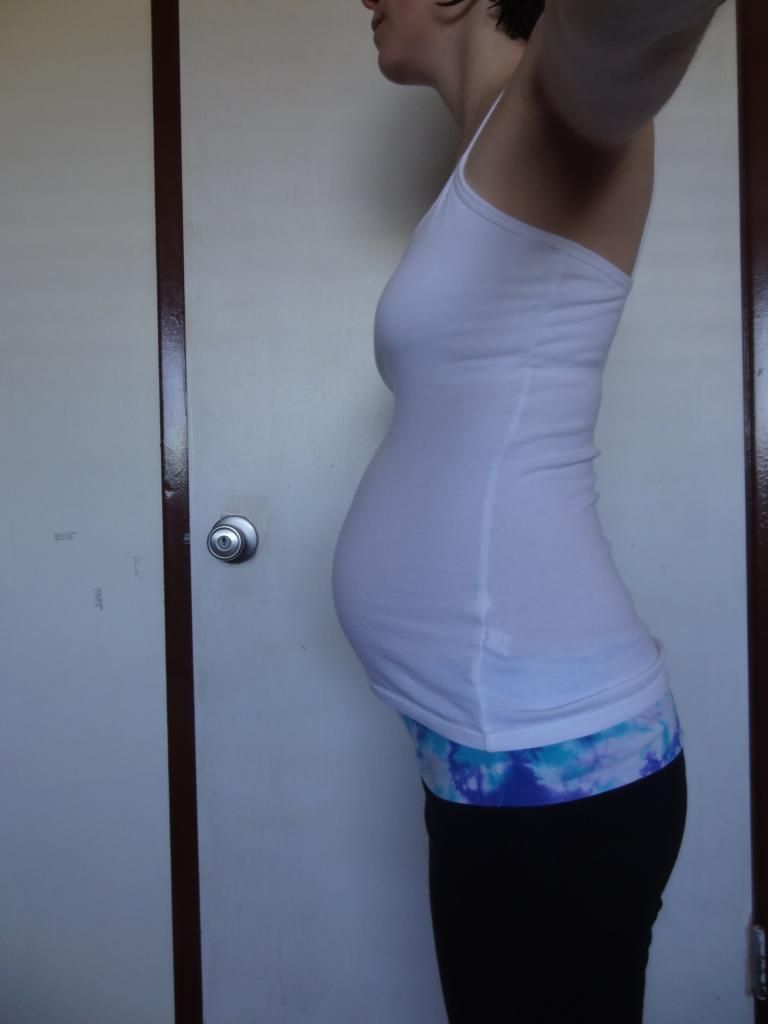 19 weeks
19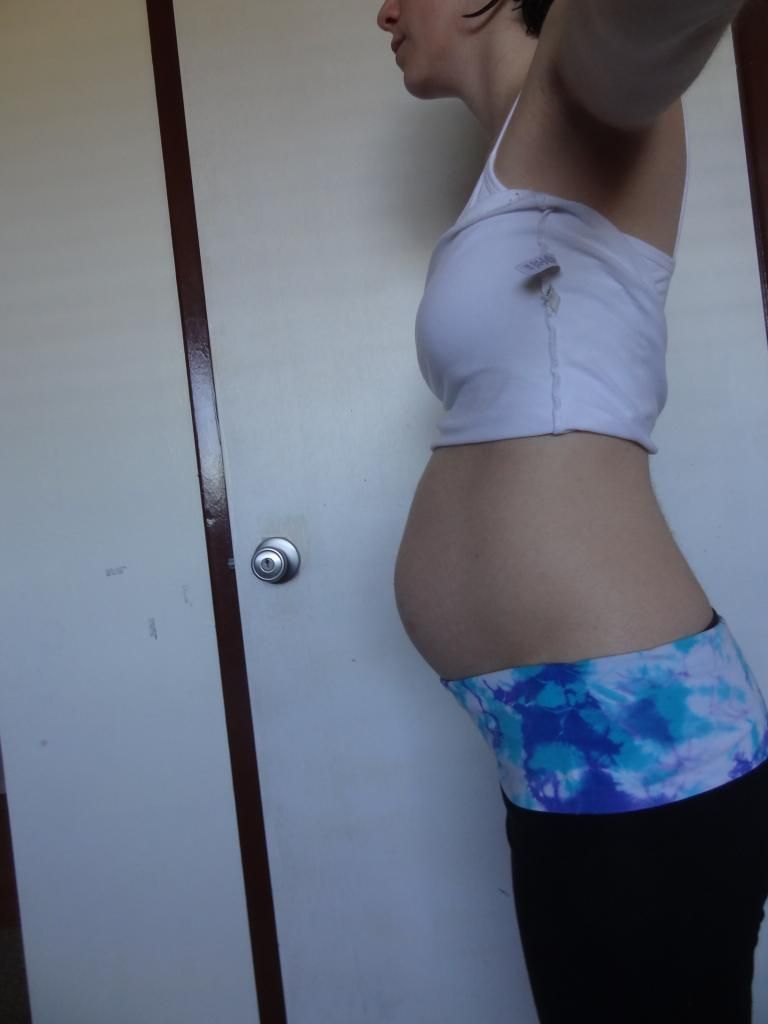 19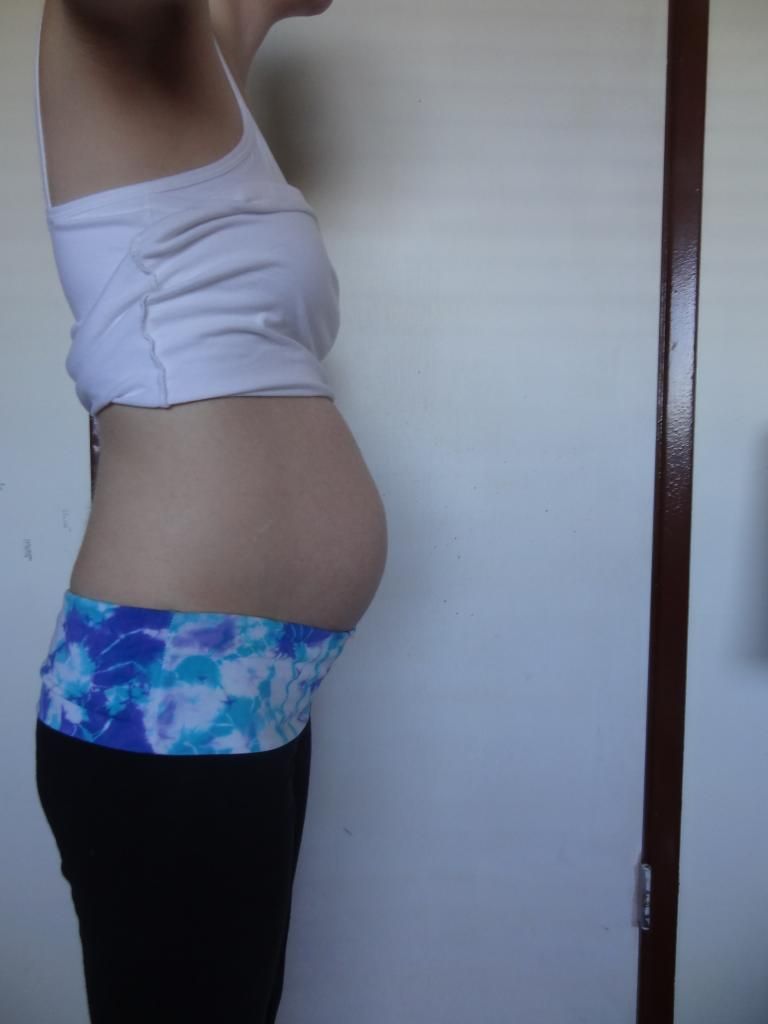 19